Ovenless Burn-In & HTOL solution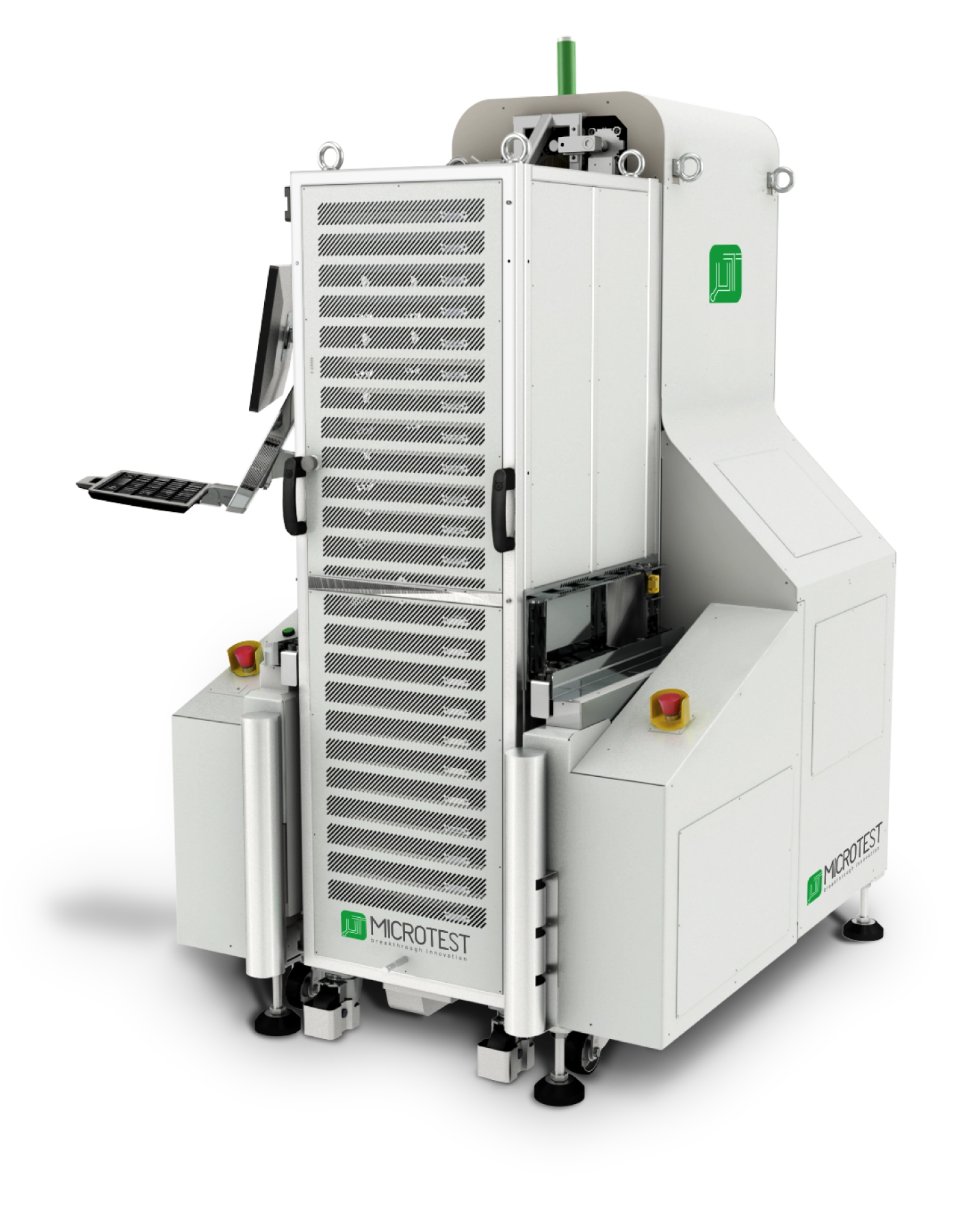 The Microtest Ovenless Burn in is a powerful and innovative solution for Burn-in, that allows the maximum flexibility to match your needs.
The first ovenless burn-in on the market!
The Microtest Burn-in is an innovative and fully automatic solution that allows to drastically reduce industrial costs.
Main Features
Heater embedded for each DUT
Up to 24 Burn-in Boards per system
Up to 120 devices per board
Automatic loader compatibility
Small footprint
DUT heater independent control
Very low power consumption
High reliability and accuracy
NO BID under temperature