Test house
Microtest provides complete test house services in a clear room equipped with the state of the art handler and wafer probing system using its own innovative ATE.
The test house operates in hot, cold and room temperature for both production and characterization test.
Innovative reliability system for Burn In and HTOL Services
Statistical analysis is performed for digital and mixed-signal devices.
Microtest Pacific Test house is located in Malacca (Malaysia).
Activity Supported
Our engineers will help you with all your needs for all the application fields:
TURN KEY TEST SOLUTION DEVELOPMENT
Highly qualified testing engineers support the customers all over the world for turn key test solution development.
State of the art tester platform availability.
30 years of experience in microelectronic engineering
Knowledge in full applications, automotive, industrial, healthcare, space, consumer, RF
State of art of used equipment (ATE, OLT, Burn-in, prober, etc.).
Design for testability to help to reduce cost of test and improve quality
Turn-key solution from DFT to mass production
Continuous improvement during production phase:

Test Time optimization
Yield improvement
S-PAT, D-PAT, G-PAT, Z-PAT implementation
Equipment available:
Microtest Hatina (different configurations including uWave option)
Teradyne A565
Teradyne J750
Teradyne uFlex
Teradyne Integra Flex (with uWave option)
High volume Microtest Celsius 3T handler
Microtest Scara 3T handler
Exclusive Microtest ovenless Burn-In system
Wafer Prober from 6 to 12 inch
Semics Opus 3
Accretech UF3000
Accretech APM90
Accretech UF200
Thermostream
Thanks to these equipment, we are able to develop the most powerful and complex test solutions for all the different application markets: automotive, industrial, consumer, space, military.
ISO9001 and automotive compliant test solution flow.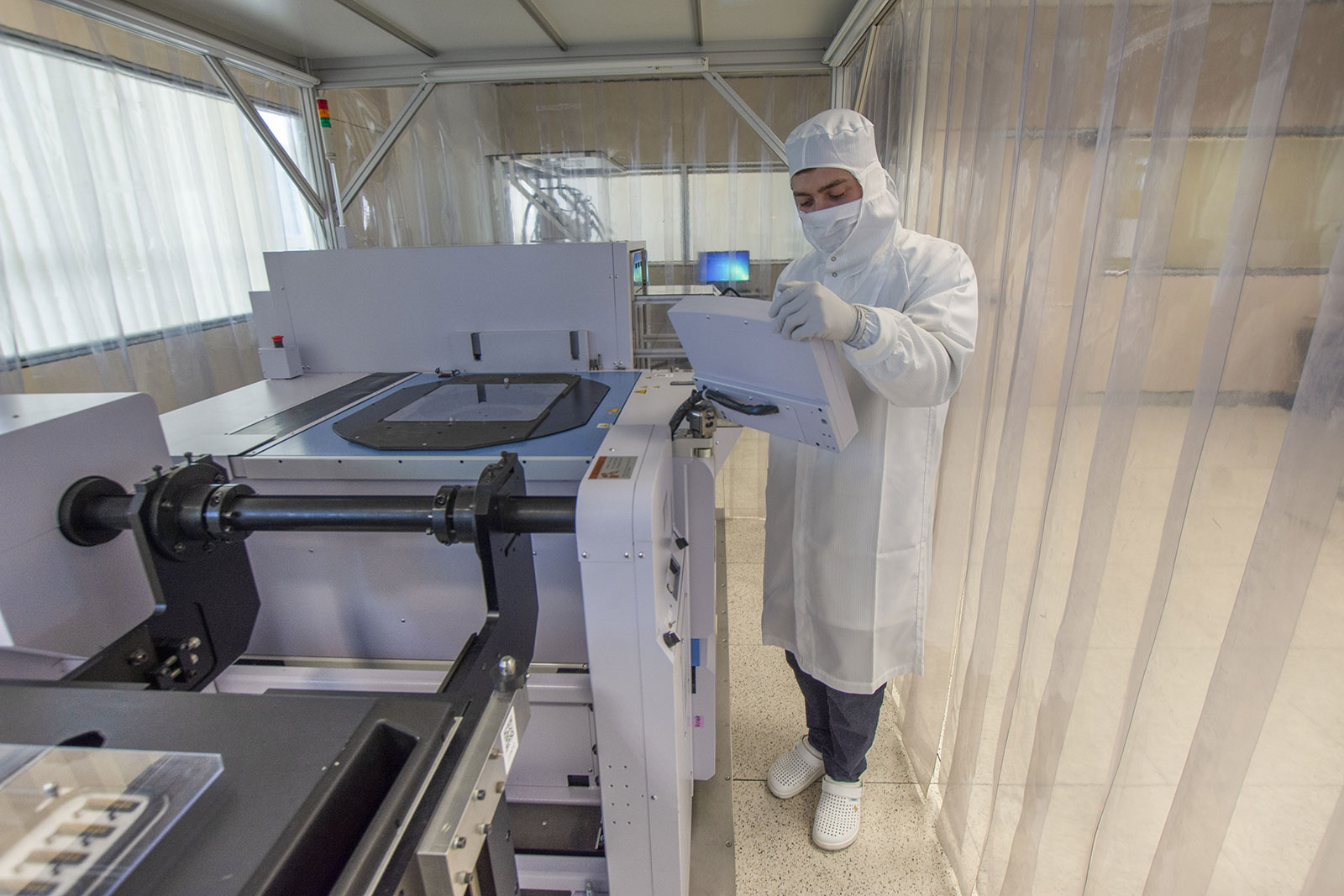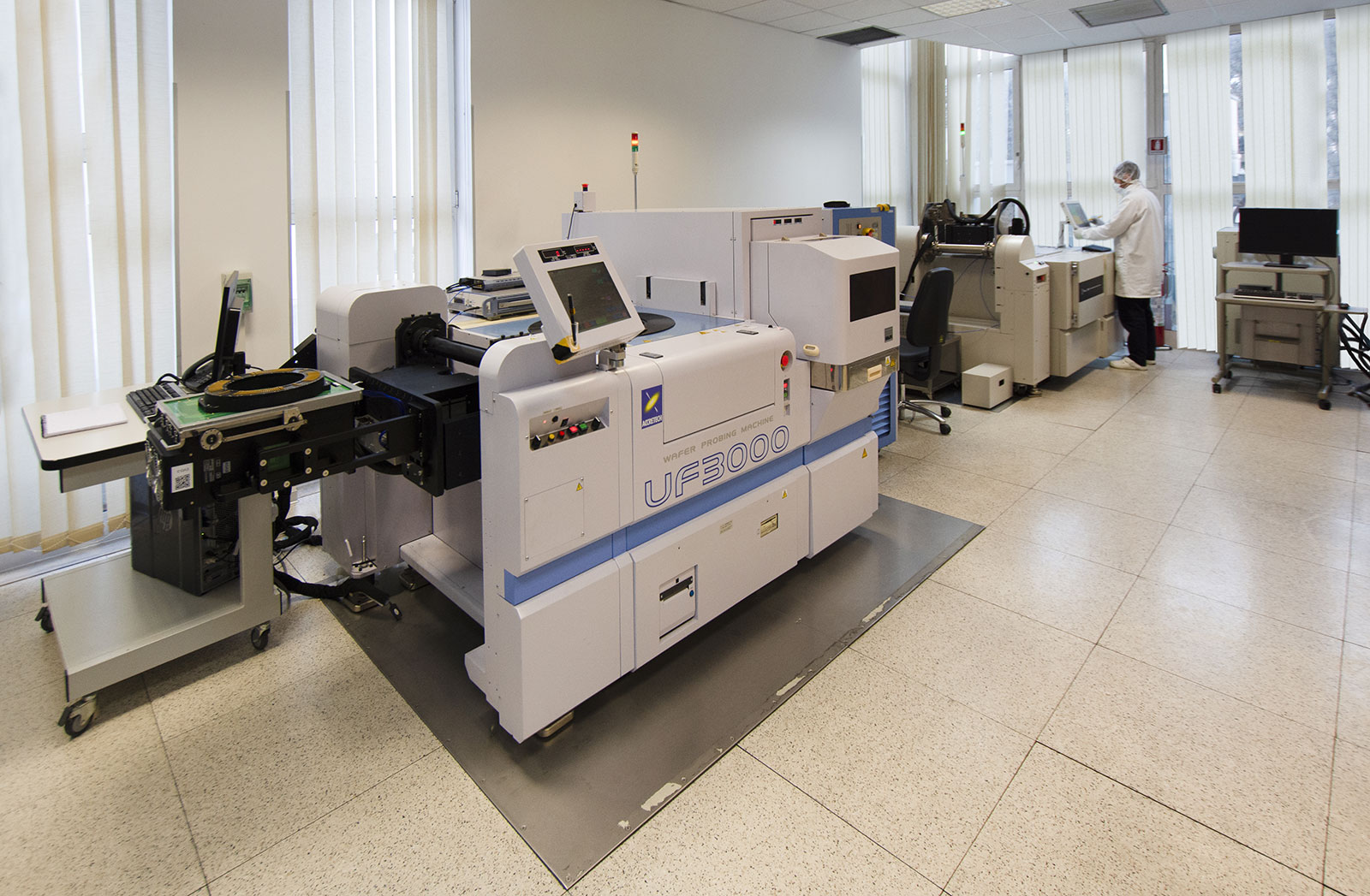 OVENLESS BURN-IN & HTOL SOLUTION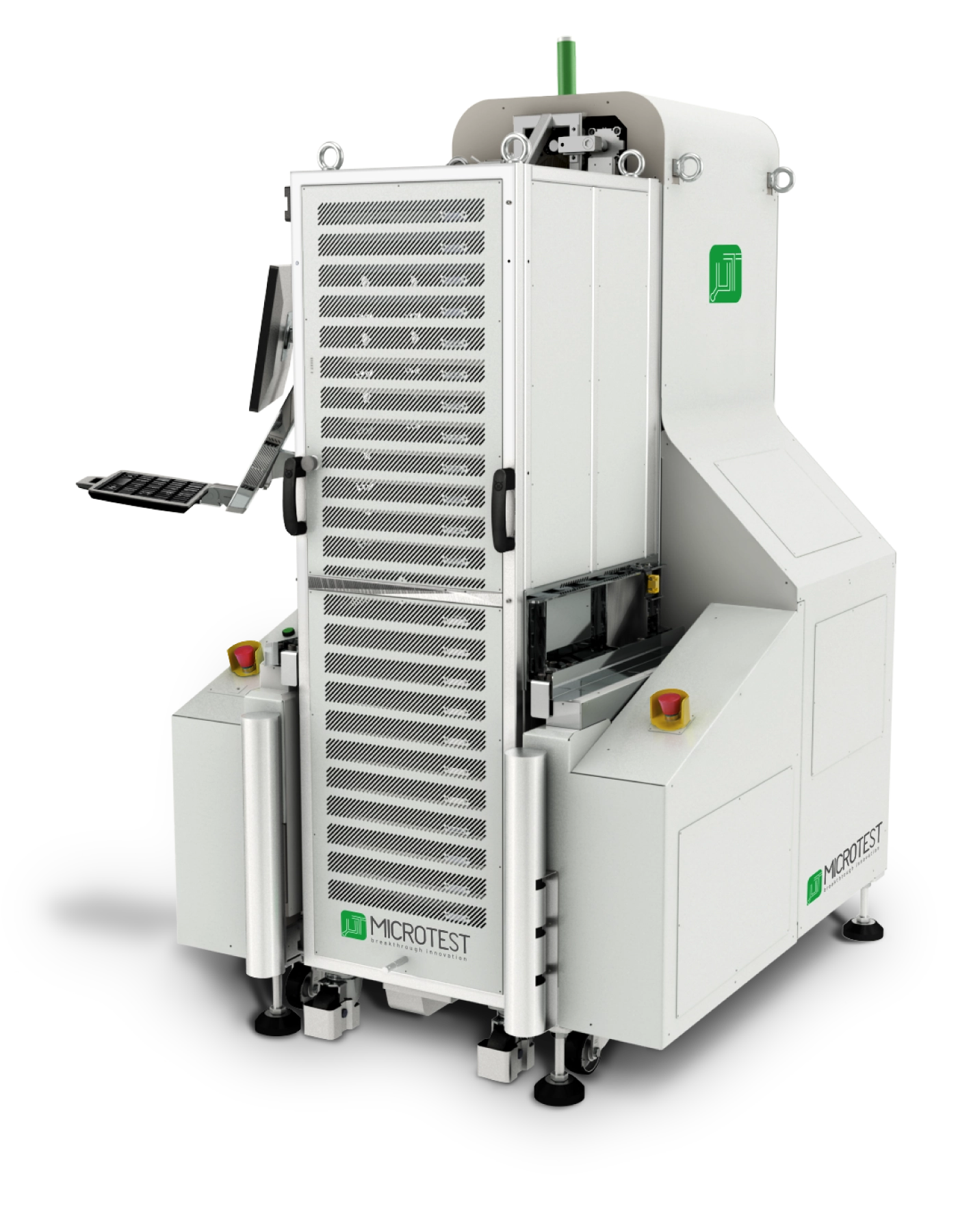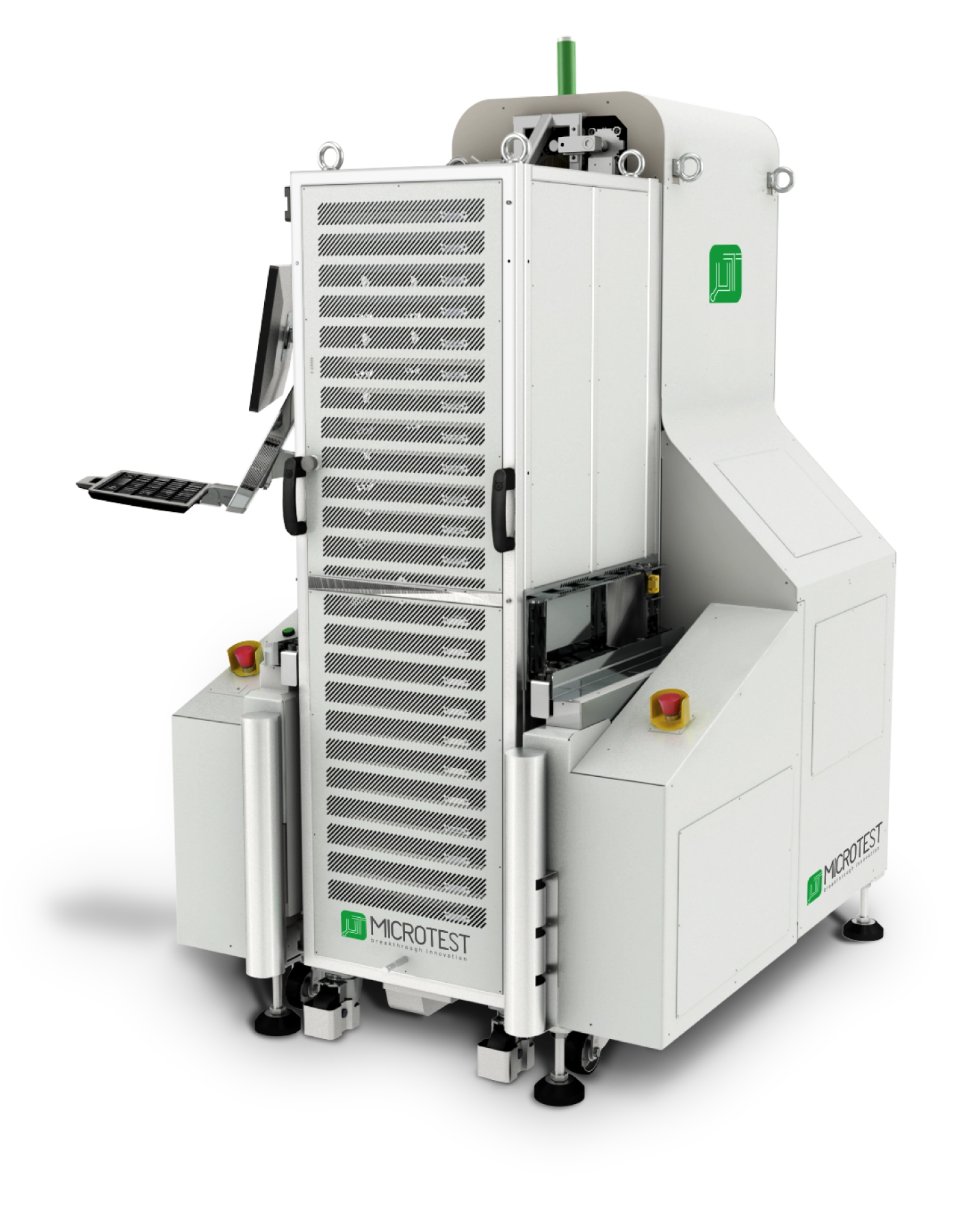 The first ovenless burn-in on the market!
Microtest Burn-in is an innovative and fully automatic solution that drastically reduce industrial costs and increase quality of test
Main feature:
Heater embedded for each DUT
Up to 24 Burn-in Boards per system
Up to 120 devices per board
Automatic loader compatibility
Small footprint
DUT heater independent control DUT
Very low power consumption
High reliability and accuracy
Only the device at high temperature
Microtest high skilled team of engineers is able to follow the product development from EWS to final test.
Production engineers available for monitoring and guarantee the quality of production test.
Quality of the test continuously checked and improved

Test Time and Test Program optimization
Yield improvement
S-PAT, D-PAT, G-PAT, Z-PAT implementation

Automatic yield loss stop control
Automatic data analysis integrity and post processing available. Data available for the download in a secure area.
Engineering reporting for yield loss analysis
Possibility to test in Europe and in Far-East
EWS, FT, hot cold and room from -70° to 180°
Low and high volume Burn-in service
AEC Q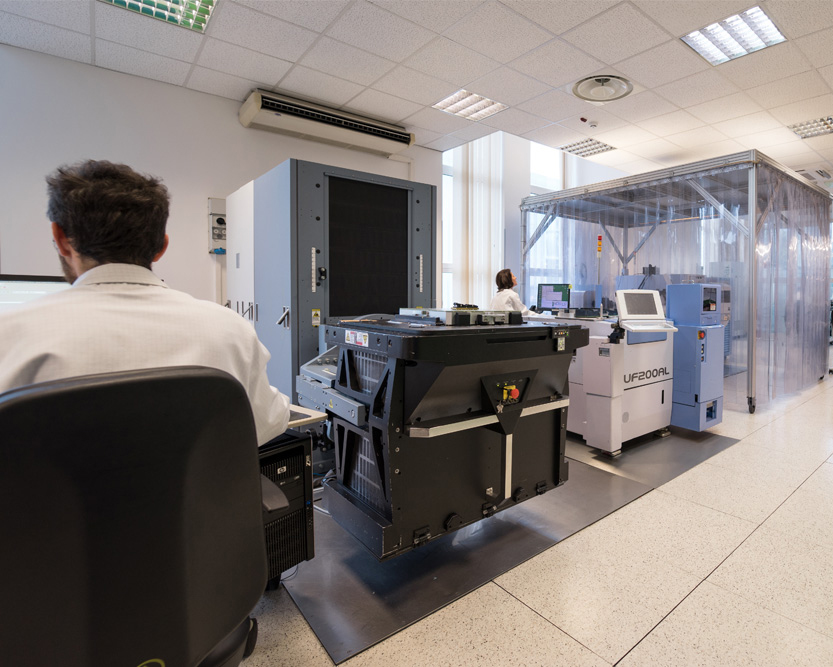 Thanks to a very small and portable ATE configuration (Hatina + DMT), Microtest allows to reuse the characterization test program during the radiation test.We can boast more than 10 years of experience on radiation test with special patented solution to heat and cold test in vacuum chambers.
ESCC9000 compliance
Software for real-time events monitoring
SEE and TID on very complex mixed-signal devices
Running cooperation with companies qualified in physics sciences for beam management
Cooperation with INFN (Nuclear Physics National Institute)
Access to highly qualified laboratories for radiation activity
SEE –> RADEF (RADiation Effects Facility), Finland
TID –> Louvain La Neuve (Belgium), , Noordwijk (Netherland), Rome (Italy)
Standardized and consolidated radiation test flow
Software for SEL, SET, SEU analysis directly on the facility during the irradiation
Devices are currently flying to Mercury and Mars and several flying orbital devices
Physics experiments are currently running in space thanks to ESC9000 qualified devices in Microtest
Theoretical knowledge of the physics of radiation effects on microelectronic devices