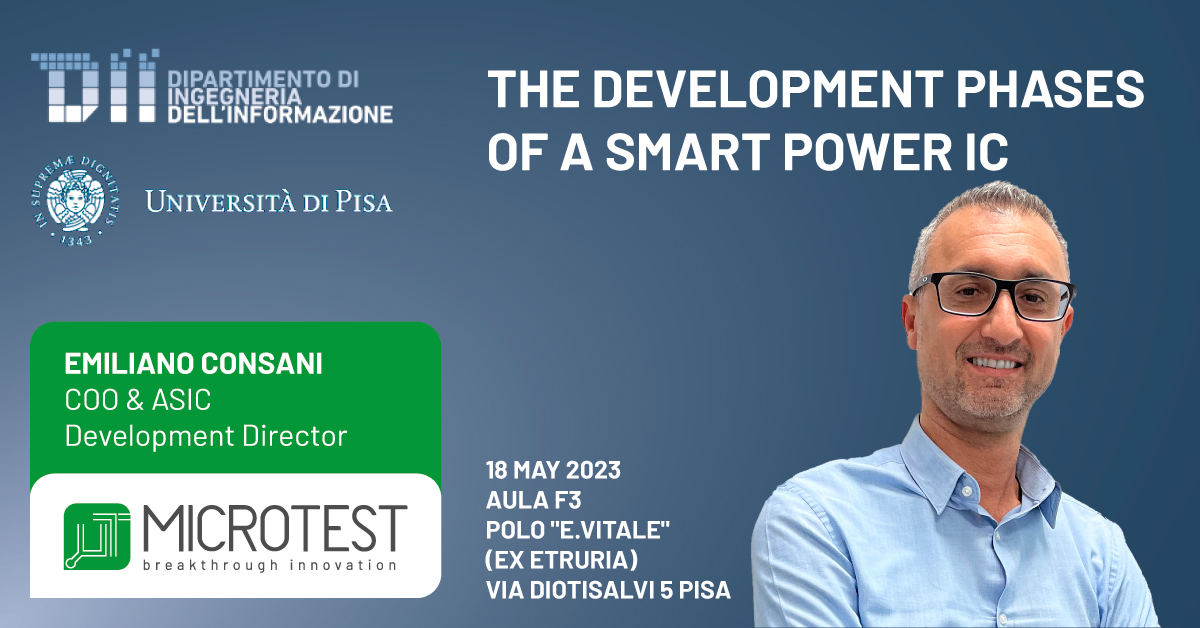 Emiliano Consani, COO and ASIC Development Director of Microtest, will be the speaker at a seminar entitled "The development phases of a Smart Power IC: from spec definition to full device maturity according to the integrated approach of "Design for X"
The lecture, scheduled for May 18 at 4 p.m. in classroom F3 of the "E.Vitale" Campus, will give Microtest the opportunity to present its technological capabilities during the postgraduate training of the Department of Information Engineering of the University of Pisa, an Excellence Center for Research and Higher Education in the field of Information and Communication Technology (ICT), Robotics and Bioengineering.
The seminar will describe the different stages in the development of an integrated circuit, with a focus on design methods that can improve device quality while reducing time and costs.
The most significant aspects of DFX (Design for X) will be covered: an integrated strategy that reflects the Microtest philosophy, always oriented towards cooperation between the skills involved in the development of a product.